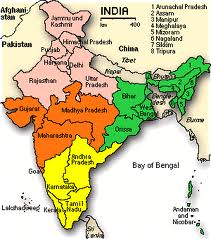 The democratic nation of India has more than 1,600 different languages and a multitude of cultures. Having 1.2 billion people, it is among the most highly populated countries of the world.
Even though the Gospel reached in India in AD 52, by St. Thomas, a disciple Jesus Christ, India is still one of the unreached nations in the 10/40 Window, and one of the most un-evangelized nations.  Of the total of about 650,000 villages, thousands of villages have yet to hear of salvation through Christ Jesus. Every day more than 25,000 people in India die, and a lot of them are unsaved. Human sacrifices, untouchability,  child marriages, poverty, overpopulation and illiteracy are some of the main challenges India faces these days.
Christian growth
India is the main target for many Christian evangelizing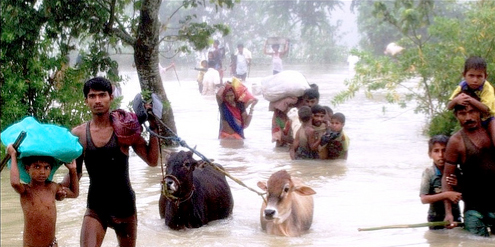 organizations, and it is huge task they take on. With the constant work of different Christian organizations and missionaries from abroad, India has achieved a remarkable growth from 2.5 per cent Christian in 1946 (before Independence) to 12 per cent today. Many villages have less than 1 per cent literacy. Gospel India Mission is working in such villages and giving hope to people. Illiteracy and difficult access are the main hindrances to reaching these villages with the Good News.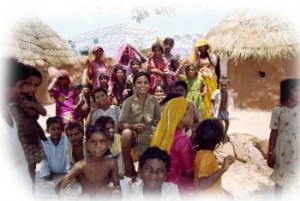 Mostly friendly reception
In general, a lot of people are friendly to the Gospel, as they have never heard about salvation without sacrifices. The name of Jesus is new to them. Many happily invite Gospel workers to their homes and respectfully ask for prayer. Harvest is plenteous but the laborers are few. We pray that God will raise up more committed people to help his work in India.
Literacy and work
We organize free literacy programs for all age groups. Illiteracy is among the main hindrances to a good life. We do social awareness programs, and help women start small scale businesses. We provide poor families with sewing machines, so that women and young girls can find income to help meet the needs of their families. Many families that could not send their children for education now find some income through stitching works, and start sending their children to school. Many families can afford three meals a day as a result of their newfound work through our projects. We seek partnership with other organizations, institutes and individuals for completing our projects. The cost of a sewing machine is 133 USD, for a cycle-rickshaw USD 25 each, and for a vegetable selling cart USD 250 each.
Please share about us with your friends and prayer groups. Your donation for this noble cause will be happily welcomed, please write to us at gospelindiamission@gmail.com